IMPEX Laser Service
Drilling & Cutting - Processing circuit boards with 2 Schmoll Picolasers.
Schmoll Picodrill
---
The Schmoll laser machine Picodrill is a highly productive and highly accurate machine for drilling, cutting and structuring of a wide material spectrum.
The use of a high performance pico second laser with a wave length of 532nm allows a cold and precise ablation.
Laser drilling and cutting,  minimum size 25 µm
Lasercutting of rigid-, rigidflex- and thin pcb- boards
Structuring of different materials
Cutting and drilling of glass wafers
Repairs of equipped pcb boards by removal of films, solder mask or other materials
Drilling of blind vias with an aspect ratio of about 1:1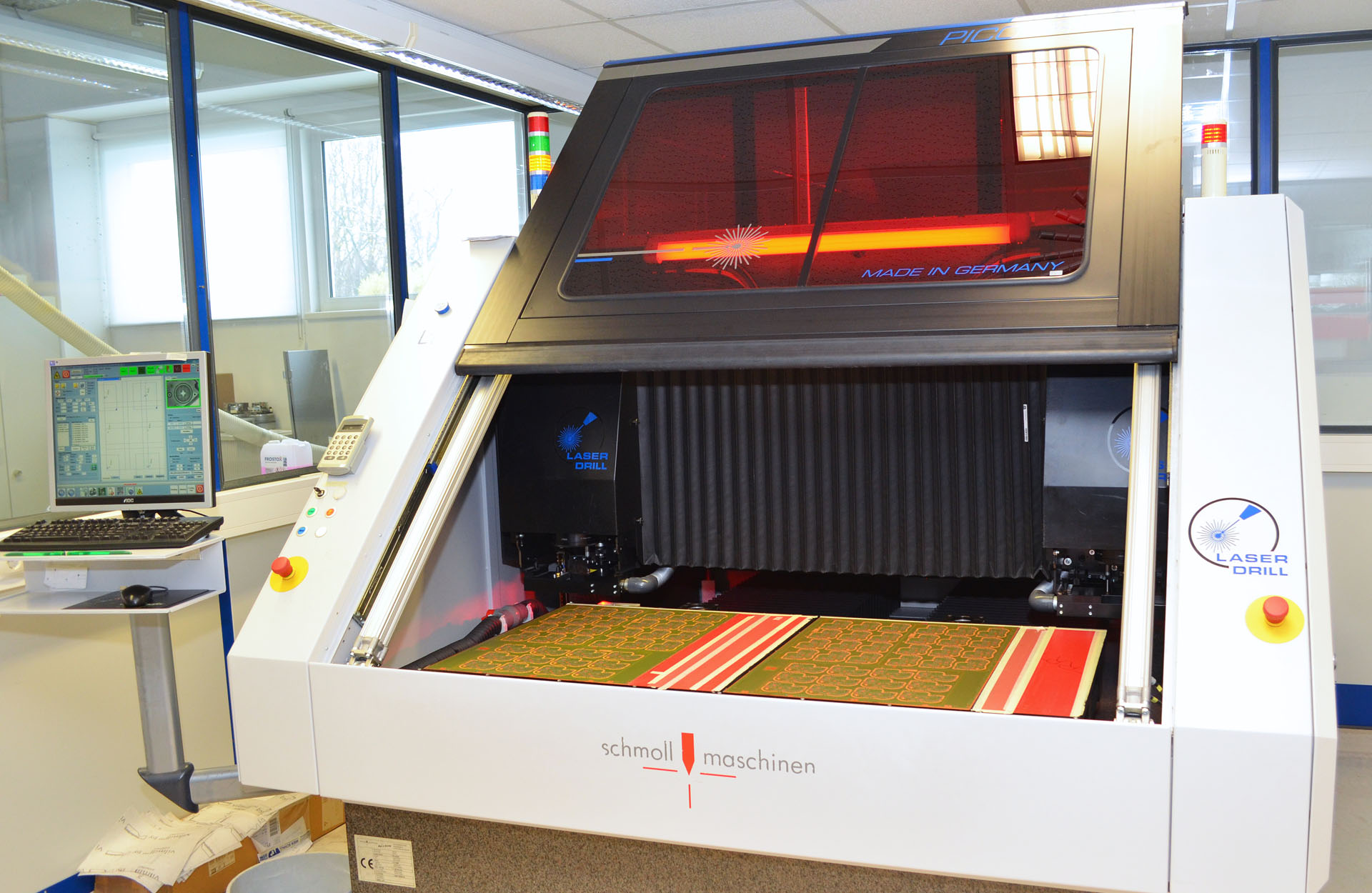 Precision
"The picosecond laser technology gives the possibility for ablation with nearly no thermic strain."
The working stations have a vacuum table and a high resolution CCD camera. This gives the possibility for automatic correction of offset, rotation, shrinking and stretching.
Please contact our team for further information.